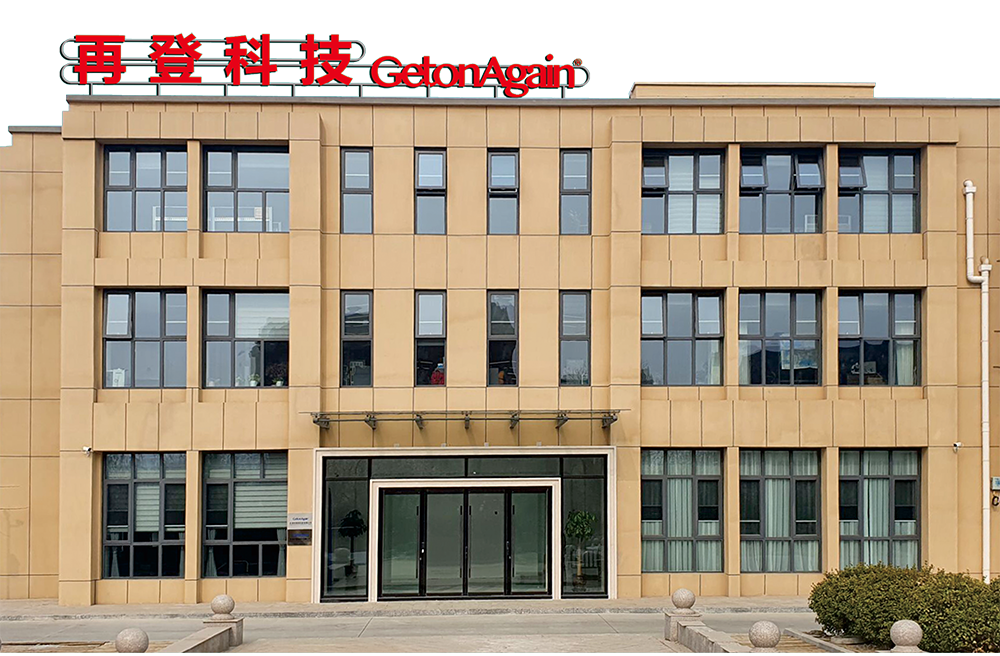 GetonAgain
Tianjin GetonAgain Technology Co.,Ltd., found in 2019, is located in Haibin Commercial Center, Baodi District, Tianjin, China.
Its own brands: "再登","GetonAgain","凯德凯姆"。
She has 12 software copyrights, and 22 technology patents.
There are four subsidiaries: Tianjin GetonAgain Software Co.,Ltd., Shenzhen GetonAgain Software Co.,Ltd., Beijing CAD/CAM technology Co., Ltd., and GetonAgain Technology (Hongkong) Co.,Ltd. .
To facilitate marketing and customer service, GetonAgain has set up branch offices in Dongguan, Taiyuan, Hongkong, Taiwan, Vietnam, India, Bangladesh, Pakistan, Mexico and Germany.
GetonAgain is a Hi-tech enterprise integrated with Research & Development, Production, and Sales. Her main business include:
1. Computerized Tufting Machine, Clothing Enterprise ERD + IIoT System, Machinery Processing ERD + IIoT System, Electronic Factory ERD + IIoT System, Visual Identity System, Industrial CAD software system, Vocational Education TPEC system, Clothing 3D Cutting Dummy, Automatic Thread Winding Machine, etc.
2. Providing solutions with software, machinery, production line, set of complete equipment and digital transformation on Computerization, Automation, Networking, Informatization, Digitalization and Intelligence in the fields of clothing, shoes and caps, home textile and furniture, automobile interior, medical protective and industrial engineering.